There are different ways to create an SMS in Carma. You can create it from scratch or make a copy of an already created SMS.
Create new: In SMS overview, hit the Create new button and select a suitable project.
Copy: In SMS overview, click on Options for the SMS you want to copy and select Copy in the dropdown.
Recipients
When you proceed you will select recipient list and segment for your send out. First, select your list and then choose if you want to send to a segment of your list: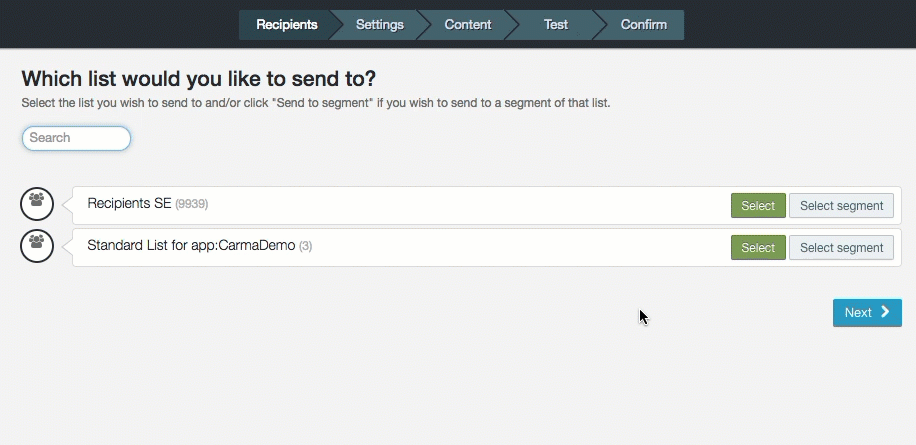 Settings
Next up is settings where you name your SMS and also add a sender name. The sender name is the name that your recipients sees in their phones and it can be a maximum 11 characters long and may not contain blank space.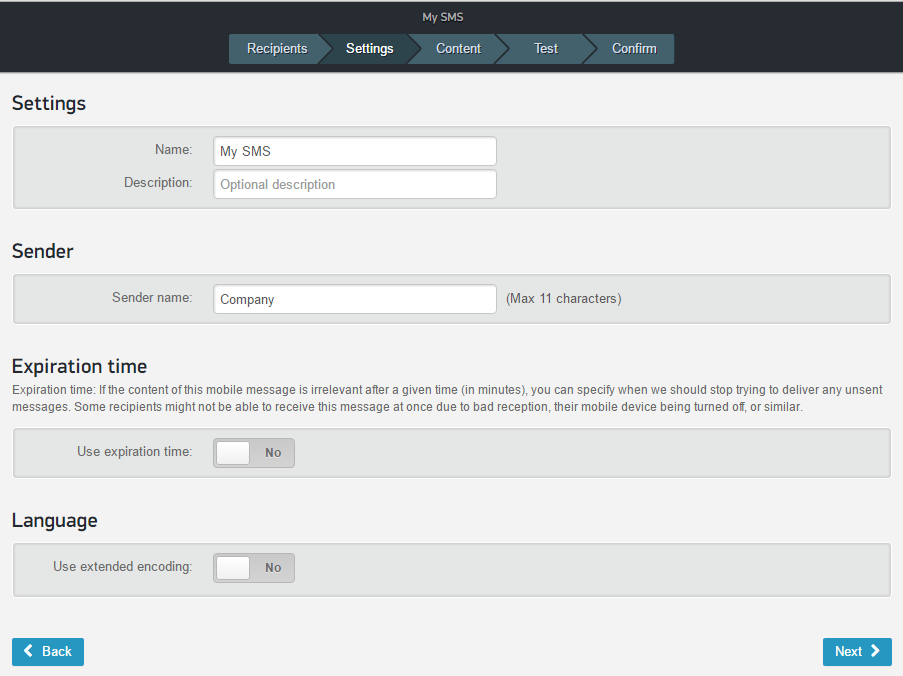 Expiration time
If the content of this mobile message is irrelevant after a given time, you can specify when we should stop trying to deliver any unsent messages. Some recipients might not be able to receive this message at once due to bad reception, their mobile device being turned off, or similar.
Content
Proceed to add content to your SMS before you confirm and send it out. Down right you see how many characters your have used and how many messages this will generate for each recipient. Read more on character count here.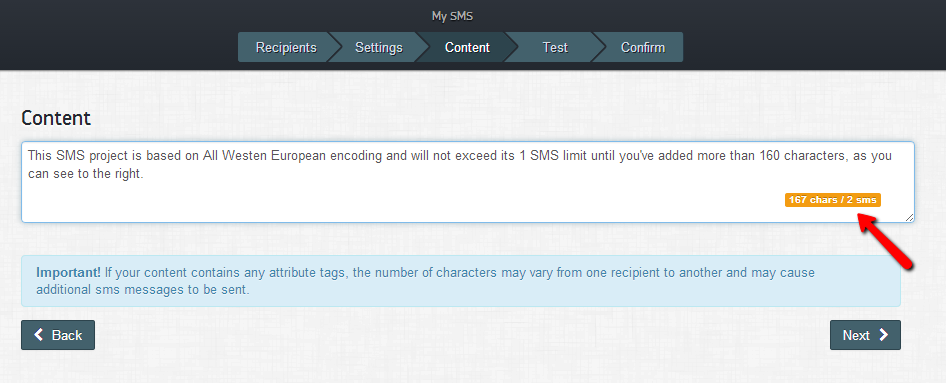 Test
On Test you have the option to send a test SMS to your test lists.

Confirm
On Confirm you'll get a summary of your SMS. Here you also decide when you want to send your SMS. You can send the SMS right away or schedule it for later: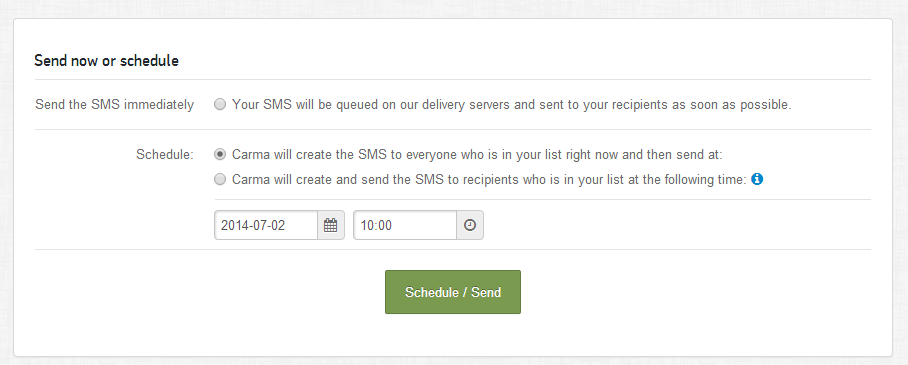 Please watch our video of the SMS overview here: