To view the statistics for a SMS campaign you go to the main menu and click on SMS and then the tab Sent.
The overall statistics for SMS are of course a bit more limited than for email campaigns due to the nature of SMS content possible.
But you can still get numbers for sent, confirmed received and confirmed received %.

Sent – The numbers of recipients that Carma tries to send to (even if a recipient should prove to have bad data in mobile number field such as "00000000")
Confirmed received – The amount of recipients that received the SMS based on response from local SMS operators.
Confirmed received % – Confirmed received / Delivered.
To add more columns to your statistics overview you simply click Select columns and choose which parameters you want to add: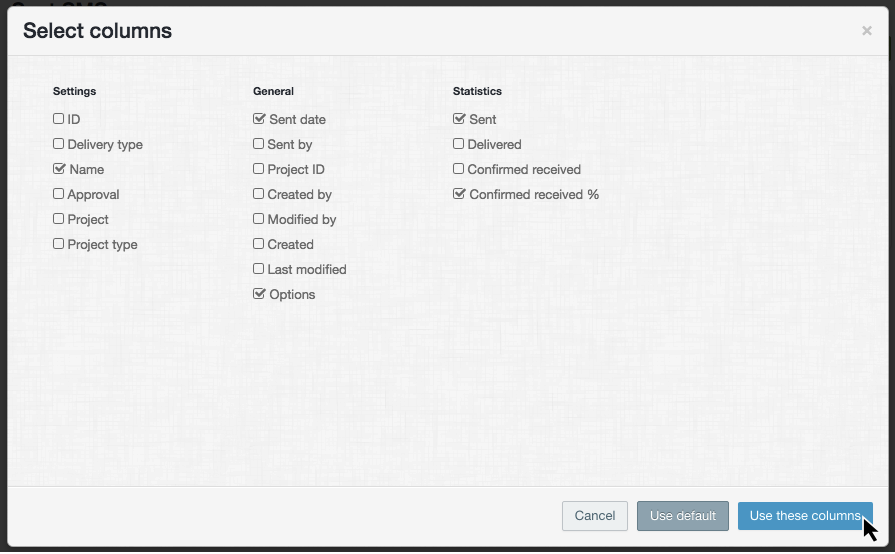 If you click on the campaign name (or Options > View report) you'll find the more detailed statistics for your sendout.