You can create an Email from the "Email" part of the main left menu in case you don't want to use the "Create" option.
From here you will see all your current Drafts, Scheduled and Sent emails.

Here you can continue to edit a draft, create a new draft, send emails and test-emails, proceed to scheduled emails and your sent emails, and you can even export statistics from a sent email.
To edit an email you click on the name of the draft
To go to schedueld or sent you click on the buttons "Scheduled" or "Sent".
To add more columns you hit the "Select columns" button.
To export the overview of you emails you hit "Export".
Below is an example of how you add more columns by ticking the boxes of the columns you want to add: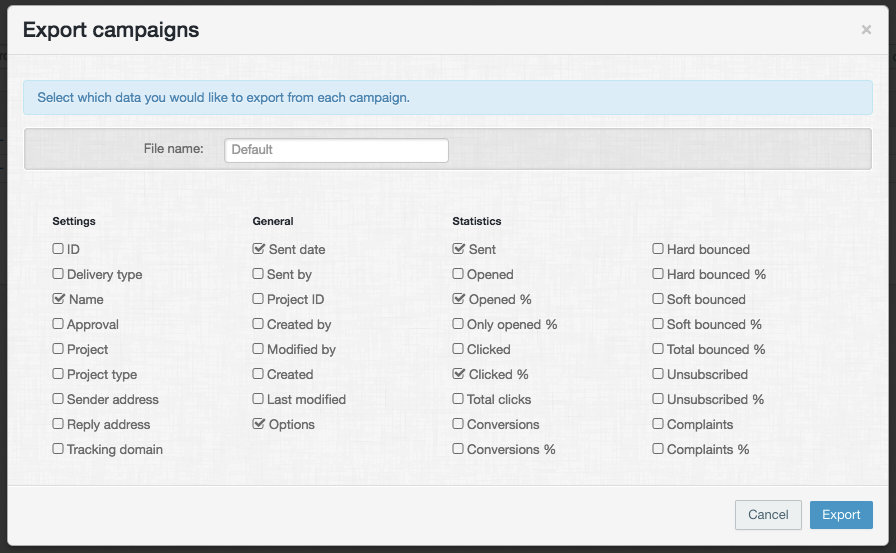 Please see our video of the Email overview here!