Recipient lists - Recipient Profile
View and manage all data stored for your recipient and contact.
Look up a specific recipient by searching on credentials such as email address or OriginalID. Click view to access all the different data tabs for the recipient.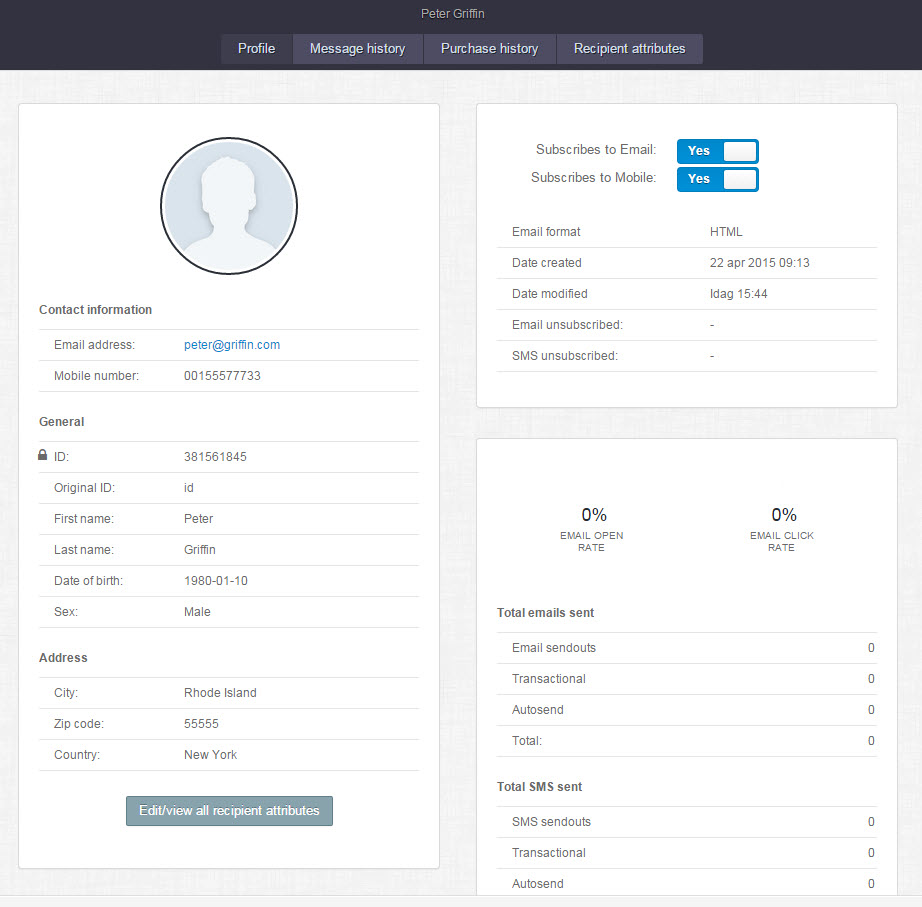 You can view the message history to a recipient and if the recipient interacted with the message or not.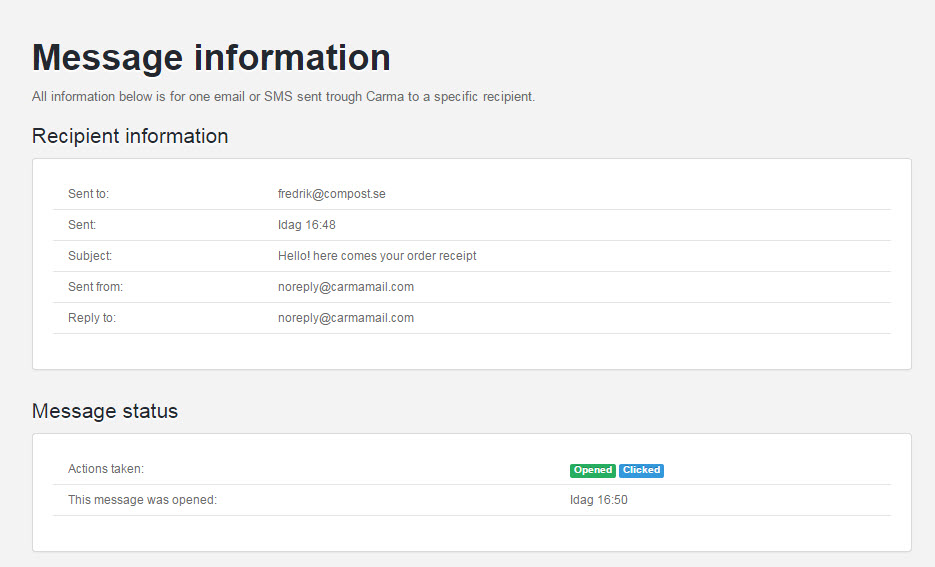 View all visual details: